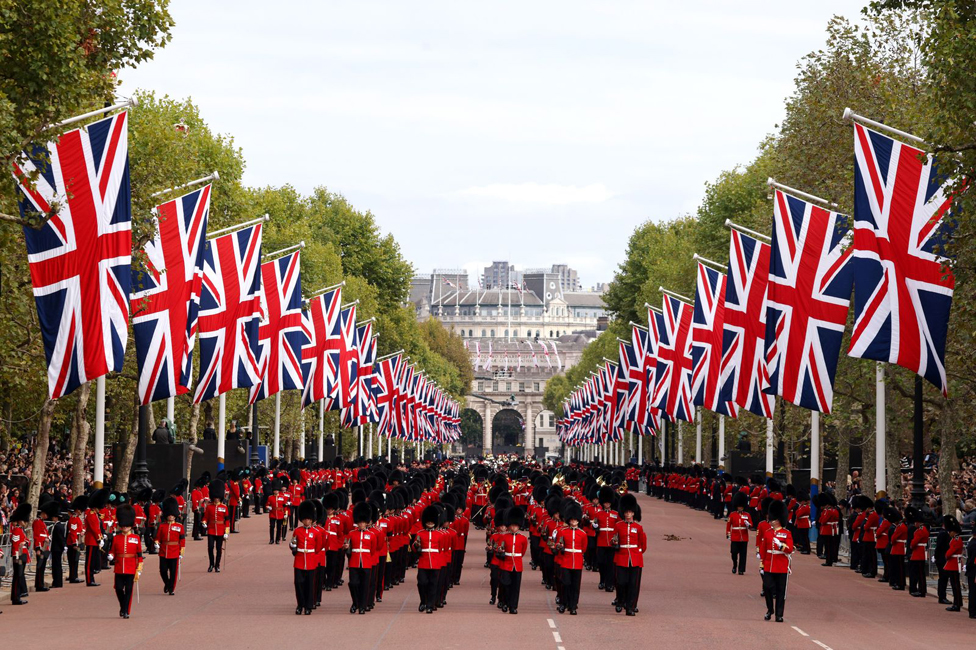 I have called London home for fourteen years. I did so a bit tentatively at first, when I stayed with a school friend (on his sofa) for a few weeks while I looked for a flat and a job. But more and more so, as I have immersed myself deeper into the British way of living, through friends and my boyfriend. And at some point, it started to feel permanent. I don't know where my life will take me, but I know I will never regret moving here. I love London, Britain and its people.
Especially today. When the whole country stopped to mourn their beloved monarch and to say their goodbyes to Queen Elizabeth II.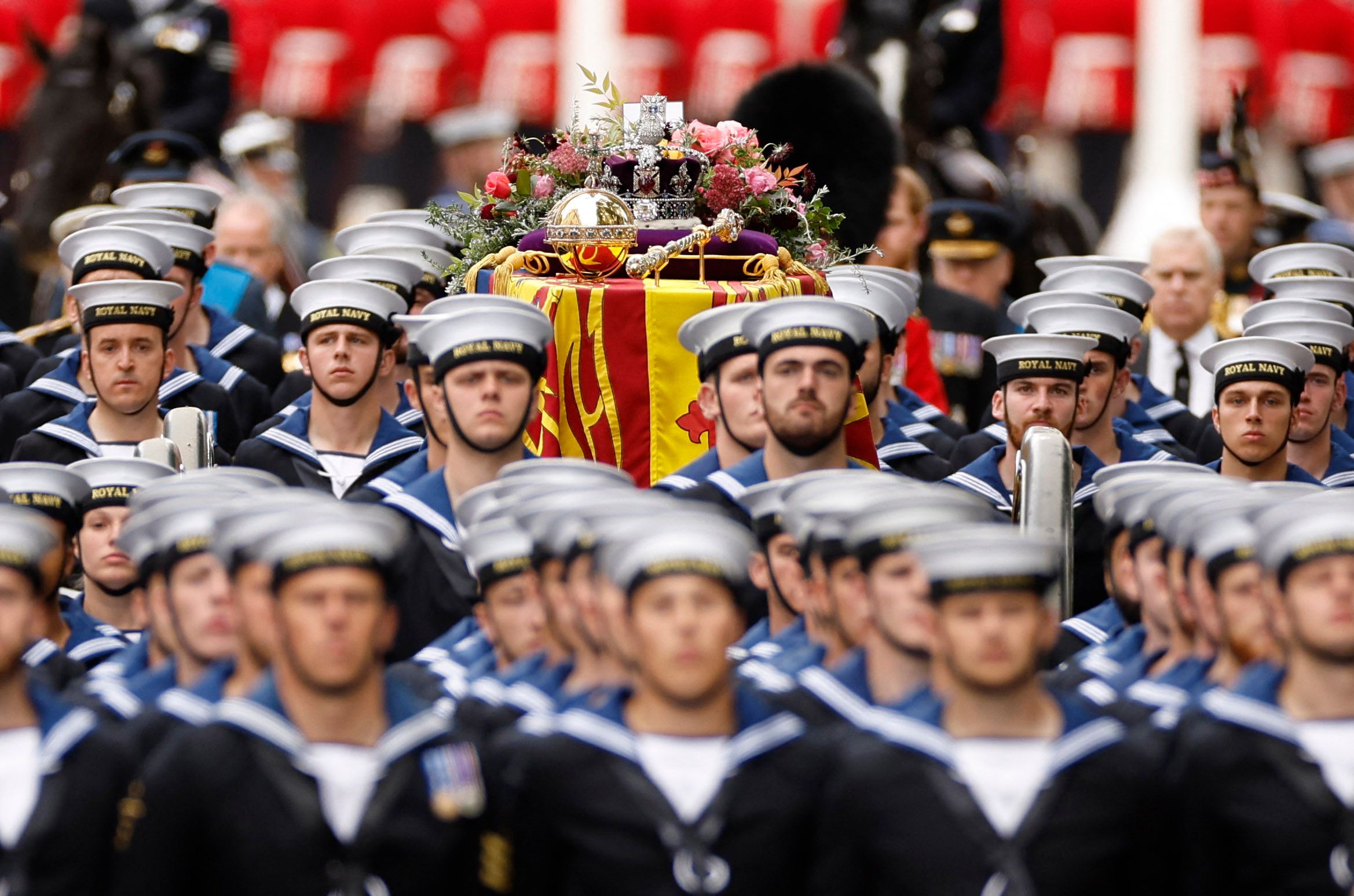 It is the first public bank holiday of mourning I (and many others) have experienced and the first British state funeral most of us have seen. And I am in awe. In awe of the whole operation that began ten days ago when the Queen, rather suddenly, passed away. The planning and the execution of everything we have witnessed since then, culminating in the processions and the funeral today.
On Tuesday, the week that The Queen passed away, she had met with the new Prime Minister, Liz Truss, at Balmoral. The Queen looked frail but smiling in the photos. Two days later we were told on the news that the Queen wasn't well but was resting comfortably at Balmoral. We heard that message a lot that day, so I wasn't that surprised when it was later announced that she had died. But it still felt like it happened really quickly, and I know it was a shock for many. She was such a constant in our lives; some people thought she would live until a hundred! But ninety-six is very impressive too. Seventy years of dedicated and unwavering service and I think we – the whole country – are all so grateful we got to celebrate her impressive reign at the Platinum Jubilee in June.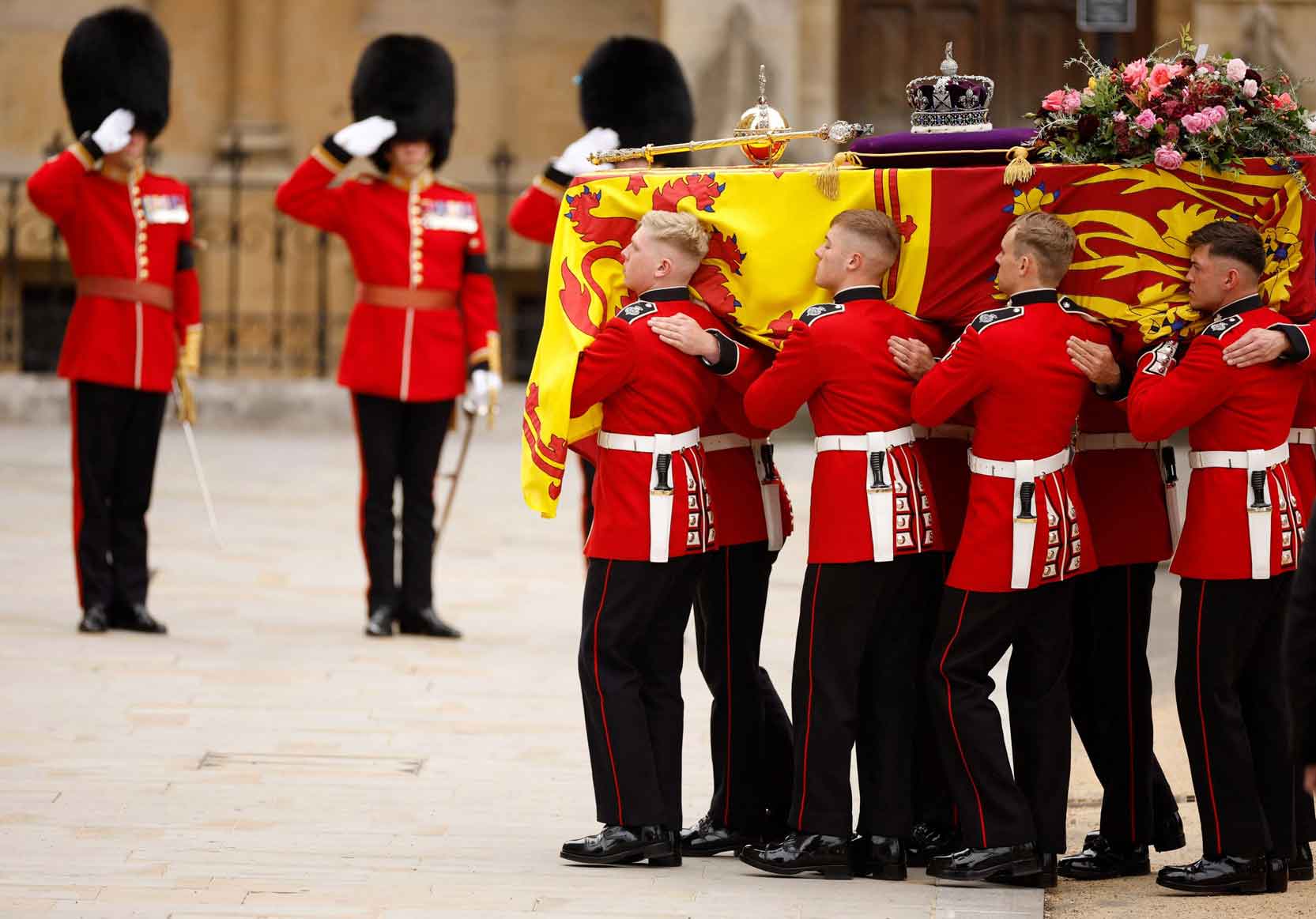 We queued up along the Mall for Trooping the Colour then; saw her waving from the famous Buckingham Palace balcony and watched the impressive fly past celebrating her seventy years on the throne. It was a happy long weekend with bunting everywhere and you could feel how proud everyone was to be part of it.
The day after she passed away my boyfriend and I stopped at Sandringham on our way to London, and left some flowers by the gate. I didn't queue for the lying in state, but he got up at 3am to join the queue on Thursday and I watched the live feed as he walked past the coffin and paid his respects later that morning. It has been amazing to see so many people queueing up to view processions, the lying in state, leaving flowers and other tributes or to catch a glimpse of the new King.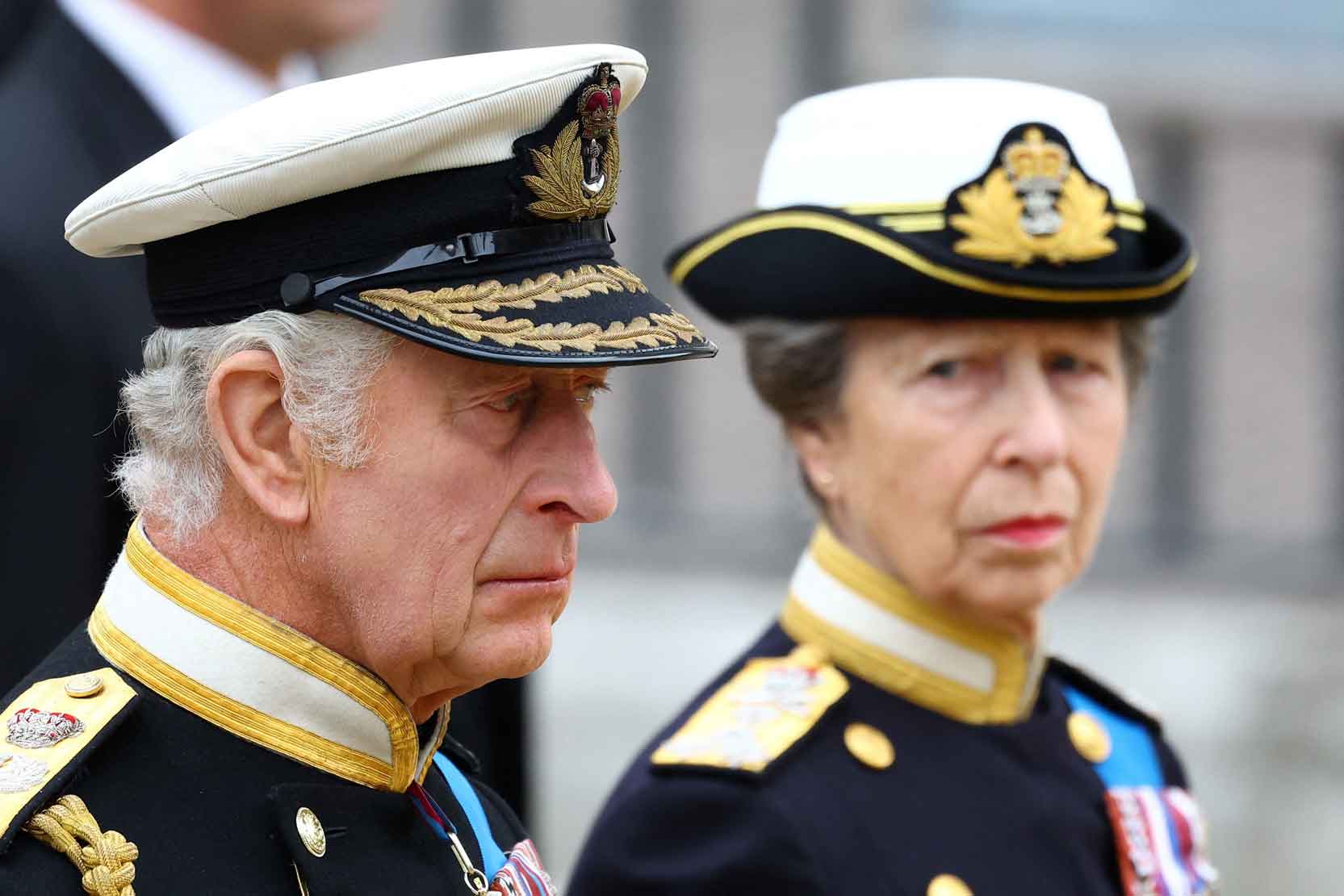 It truly feels like we are living through history as it is happening. A most peculiar feeling. In one week the world had changed so much; not only did we find ourselves with a new prime minister but also with a new monarch. And watching the two services today (the state funeral at Westminster Abbey and the Committal at St George's Chapel in Windsor), this shift of course felt even more poignant. It was heartbreaking to see King Charles mourn his mother while also being stoic for his country and his family. But it was also very comforting in a way to see a country come together like this and celebrate and remember a person that has meant so much to so many people in this country, the Commonwealth and around the world. This wonderful outpouring of grief the past ten days has made me uncomfortable and terribly sentimental in equal measure. Being Swedish I'm not used to this public way of grieving but it does make sense when you think about it: Queen Victoria set the precedent when she after Prince Albert's death mourned him for the rest of her life. And when Diana, Princess of Wales, so suddenly died in Paris, the whole world was mourning her. But it is very different experiencing it first hand, as I am now, compared to seeing it on the news from afar (as I did then). So although I was a bit taken aback by the scale of it all at first; by the publicness and the huge outpouring of love, I am now very proud to have experienced yet another part of British life in this place I call home. Because when it comes to ceremony and tradition, this country – my country – certainly knows how it's done!